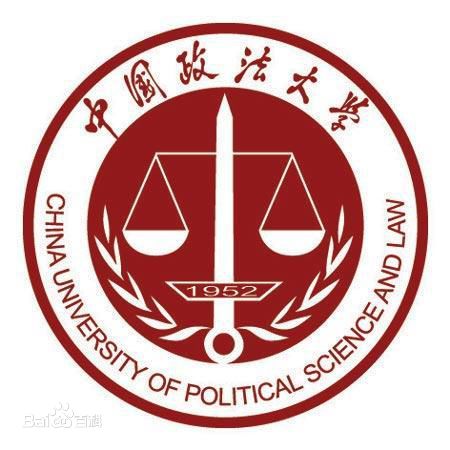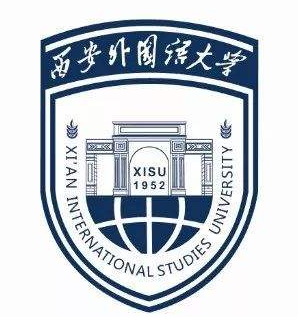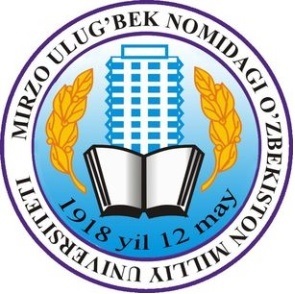 Ministry of Science and Higher Education of the Russian Federation
Novosibirsk State Technical University
Faculty of Humanities, Foreign Languages Department (Humanities Programs)
China University of Political Science and Law, Foreign Languages Department
Xi'An International Studies University, Russian Language Institute
National University of Uzbekistan named after Mirzo Ulugbek
Faculty of Foreign Philology, German Philology Department
CALL FOR PARTICIPATION
Dear colleagues!
The Foreign Languages Department (Humanities Programs) of Novosibirsk State Technical University
encourages young researchers to take part
in the XVI International Research-to-Practice Conference:
Urgent Problems of Modern Society.
Language. Culture. Technology.
Time and Venue
The conference will be held on November 28-29, 2019 at the campus of the Novosibirsk State Technical University. Address: 20, Prospekt K. Marksa, Novosibirsk, Russia.
Conference working languages
English
German
Russian (for foreign participants)
Condition of participation
To participate in the conference are invited high school students, undergraduate, graduate, and postgraduate students and young researchers without a scientific degree, whose reports reflect the results of the study and correspond to the declared areas of the conference:
1. Language in the dialogue of cultures
2. Information technologies in translation practice
3. West-Russia-East: intercultural dialogue
4. Educational technologies in the digital age
5. Globalization of business and digitalization of the economy
6. Technological progress and society of the future.
At each section session are held:
- research presentation contest, which assesses the relevance of the research topic, the scientific content of the report, academic and professional communication skills in a foreign language;
- the academic writing contest, where the structure, content, and style of a conference paper are evaluated.
Form of participation
In presence, papers only
Conference Organizing Committee
Chairman: Vostretsov A. G., D.Sc. in Engineering, Professor, Vice-rector for Research at NSTU, Honored Scientist of the Russian Federation
Vice Chairperson: Proskurina A.V., Cand.Sc. in Philology, associate professor at Foreign Languages Department (Humanities Programs) of NSTU
Members of the conference organizing committee:
Vinnik E. V., senior lecturer at Foreign Languages Department (Humanities Programs) of NSTU
Grichin S. V., D. Sc. in Philology, professor at Foreign Languages Department (Humanities Programs) of NSTU
Dubkova O. V., Cand. Sc. in Philology, Xi'An International Studies University, China
Ivleva M. A., Cand. Sc. in Philology, associate professor at Foreign Languages Department (Humanities Programs) of NSTU
Imyaminova S. S., Cand. Sc. in Philology, Head of the German Philology Department, National University of Uzbekistan named after Mirzo Ulugbek, Uzbekistan
Kazachikhina I. A., Cand. Sc. in Philology, associate professor at Foreign Languages Department (Humanities Programs) of NSTU
Kirichenko E. N., senior lecturer at Foreign Languages Department (Humanities Programs) of NSTU
Klavsuts I. L., Cand. Sc. in Engineering, associate professor at Management Departmnet of NSTU
Lelep L. V., senior lecturer at Foreign Languages Department (Humanities Programs) of NSTU
Lukhmanova M. A., senior lecturer at Foreign Languages Department (Humanities Programs) of NSTU
Makarova Y. A., senior lecturer at Foreign Languages Department (Humanities Programs) of NSTU
Melekhina E. A., Cand. Sc. in Pedagogy, associate professor, Head of the Foreign Languages Department (Humanities Programs) of NSTU
Morozova M. A., senior lecturer at Foreign Languages Department (Humanities Programs) of NSTU
Onal I. O., senior lecturer at Foreign Languages Department (Humanities Programs) of NSTU
Podorolskaia Anna , Cand. Sc. in Philology, senior lecturer at Faculty of Foreign Languages and Area Studies, Department of Foreign Language Teaching, Lomonosov Moscow State University
Polyankina S.Y., senior lecturer at Foreign Languages Department (Humanities Programs) of NSTU
Proskurina A.V., Cand. Sc. in Philology, associate professor at Foreign Languages Department (Humanities Programs) of NSTU
Solov'eva O. V., Cand. Sc. in Physics and Mathematics, associate professor at the Kazan State Power Engineering University
Tarabakina A. K., Cand. Sc. in Philology, associate professor at Foreign Languages Department (Humanities Programs) of NSTU
Executive secretary of the conference:
Kirichenko E. N., senior lecturer at Foreign Languages Department (Humanities Programs) of NSTU
Responsible for the conference – Proskurina Anna Vyacheslavovna, Cand.Sc. in Philology, associate professor at Foreign Languages Department (Humanities Programs) of NSTU
Tel. +7 (383) 346 02 57
Mob. +7 913 745 88 07
E-mail: proskurina@corp.nstu.ru